For many moons I slaved over a hot soldering iron in my laboratory and recently my labours did bear fruit!


Behold!




The Green Dungeon Alchemist Brand: Electromagnetic Field Detector MK1!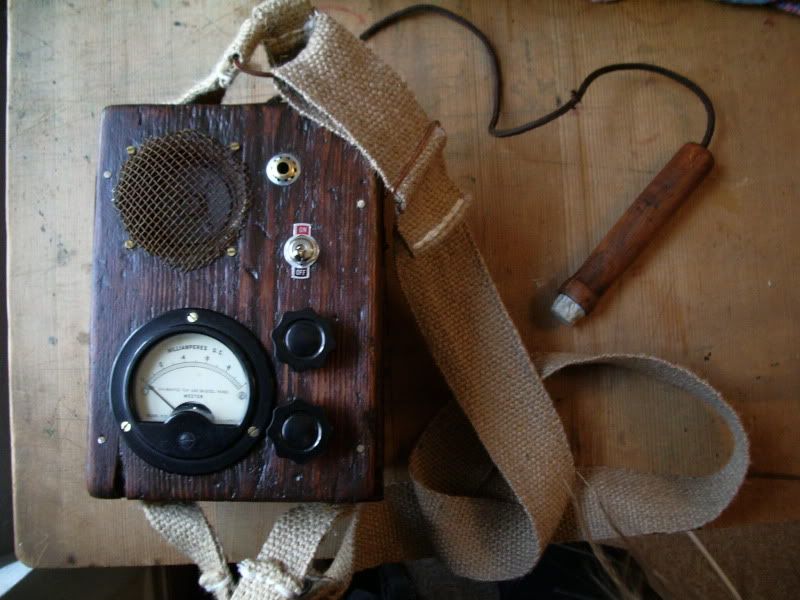 This device uses a circuit that I constructed myself to detect electromagnetic fields. All flowing electricity gives off an electromagnetic field, with this device you can hear them all! They can be musical and harsh, the variety of electromagnetic sounds you can detect is limited only by the number of electronic doohickeys you own! As an added bonus it also detects ghosts.

The device has three outputs for displaying the electromagnetic fields to your human senses: a speaker, a stereo quarter-inch jack socket and an analog meter.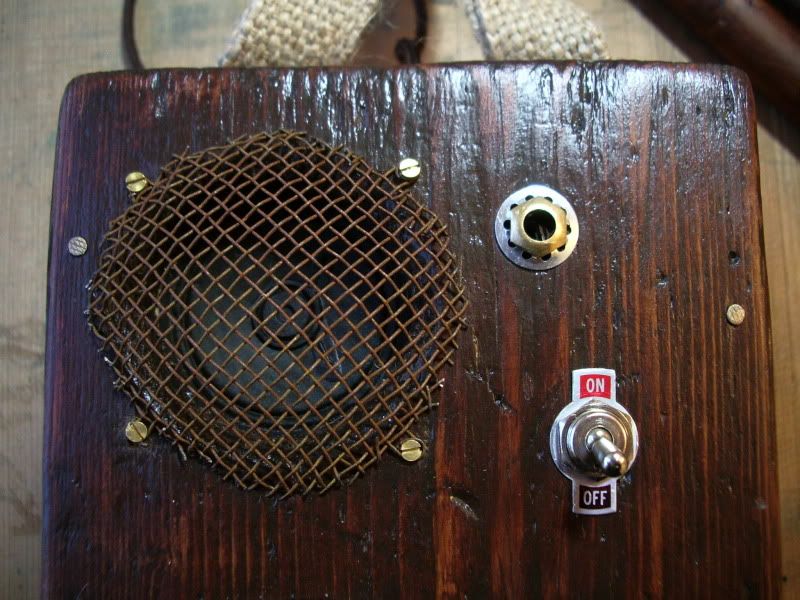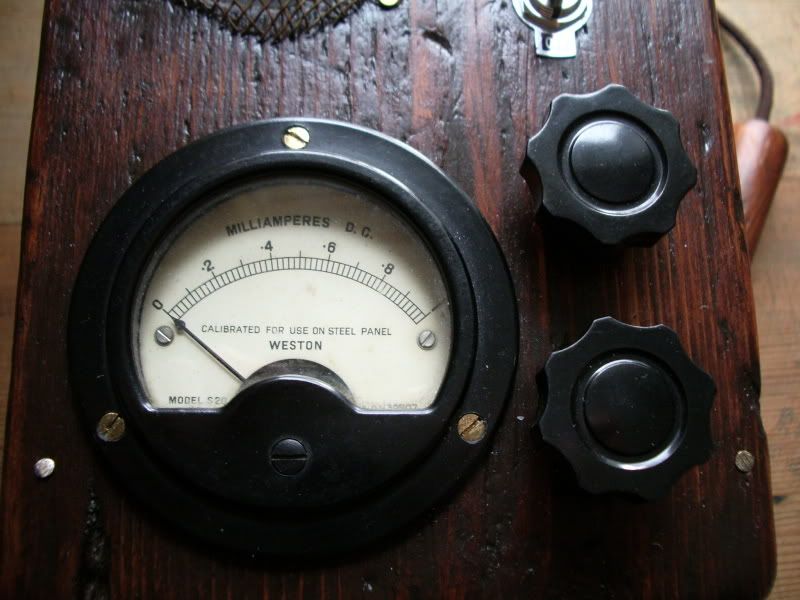 The two dials control the volume and the meter sensitivity.


It also has a handy adjustable ahoulder strap for mobile detection: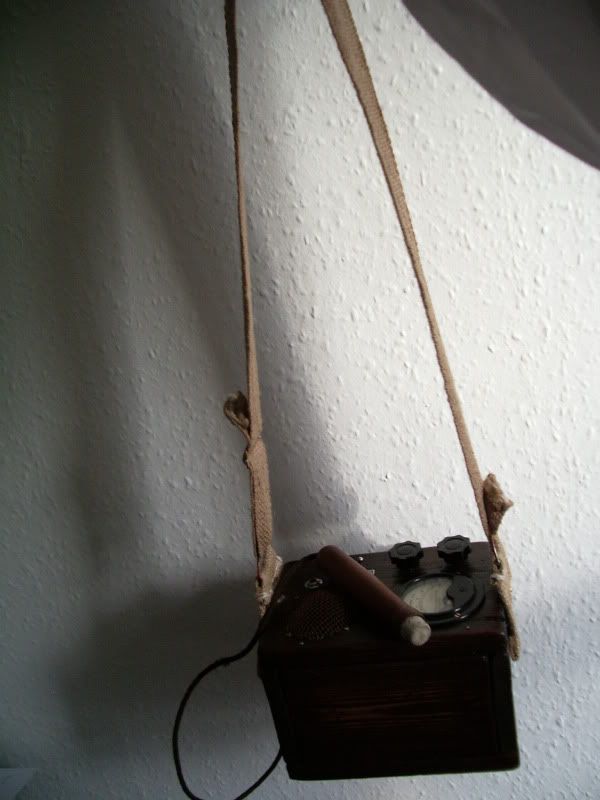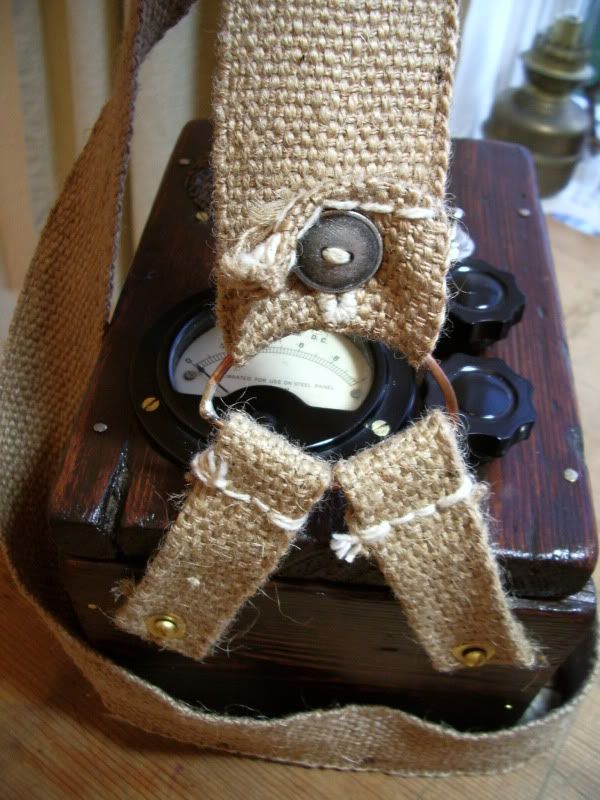 WARNING! GRATUITOUS AMOUNT OF PHOTOGRAPHS!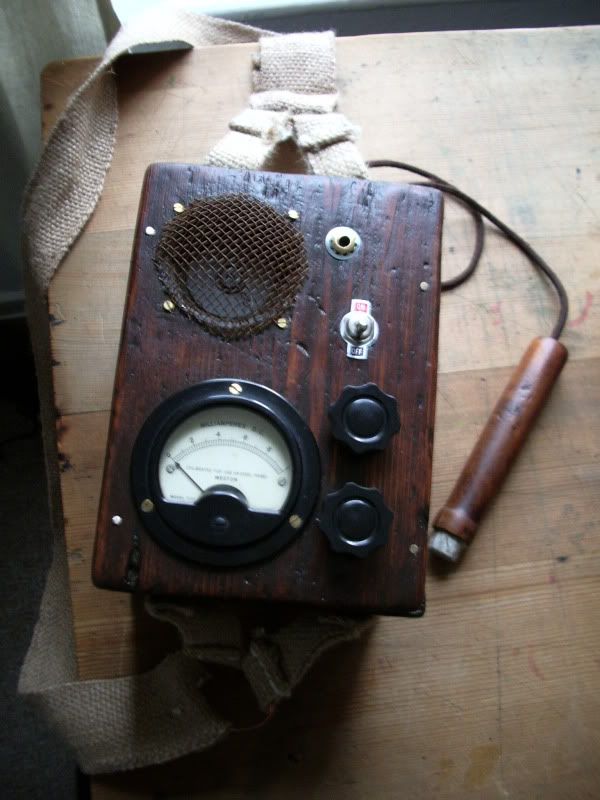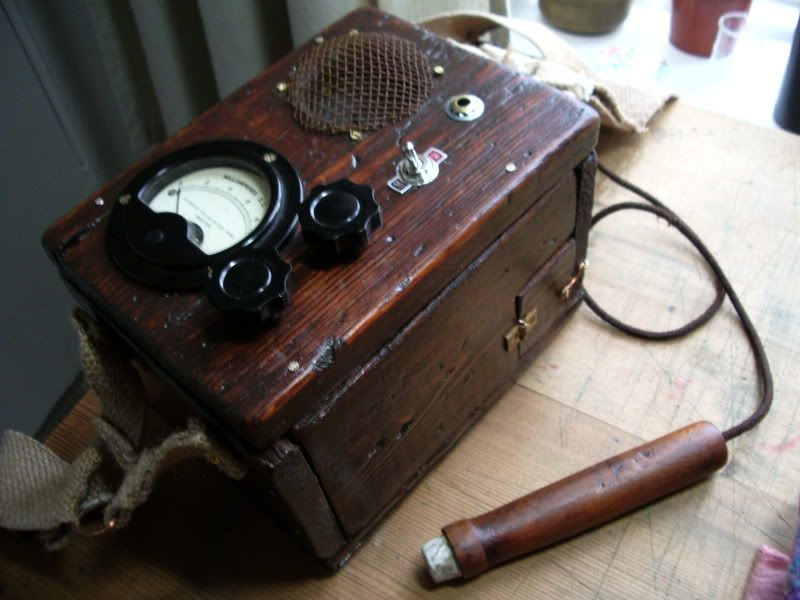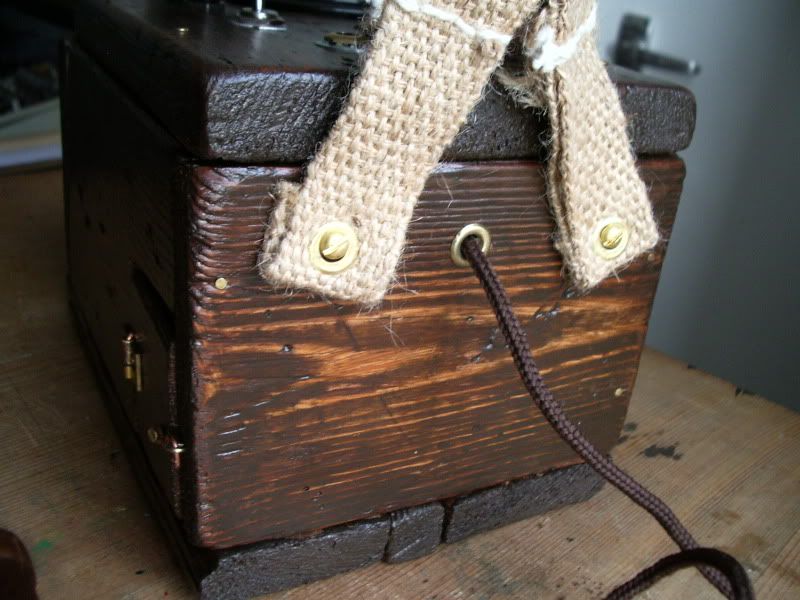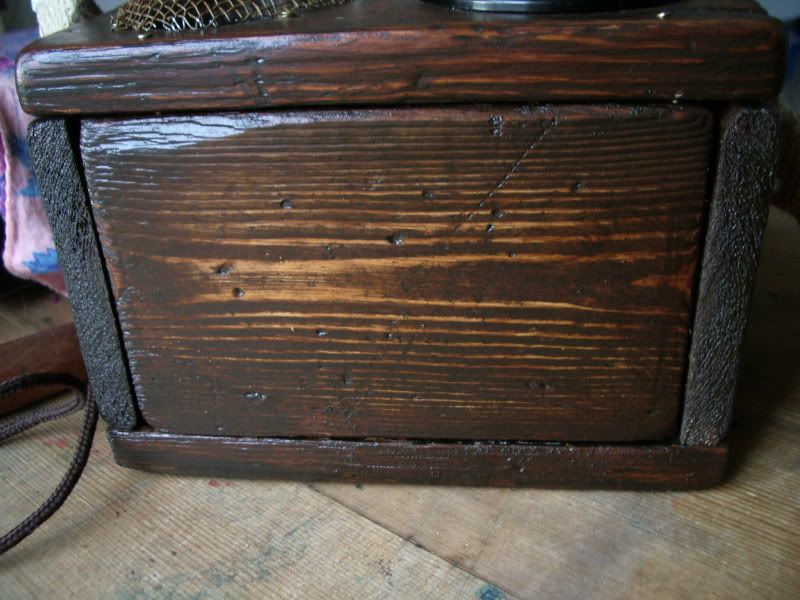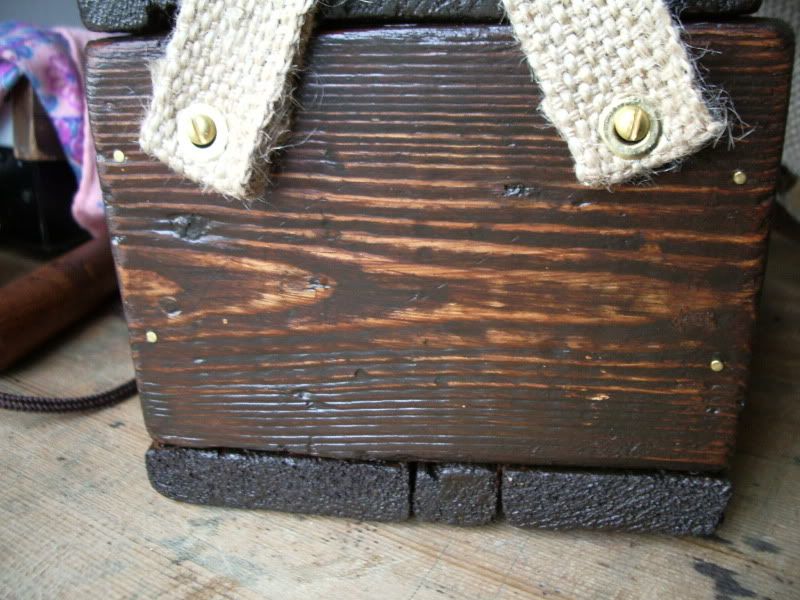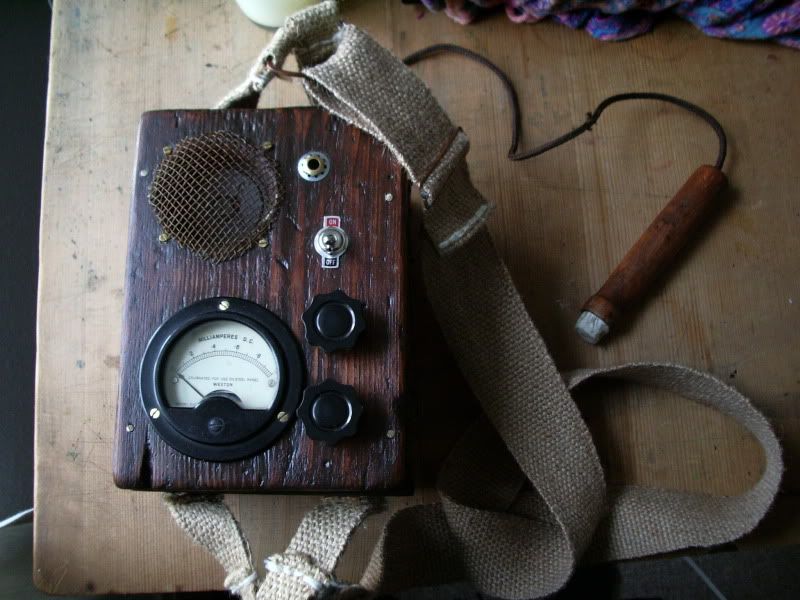 Device being worn by shoulder strap: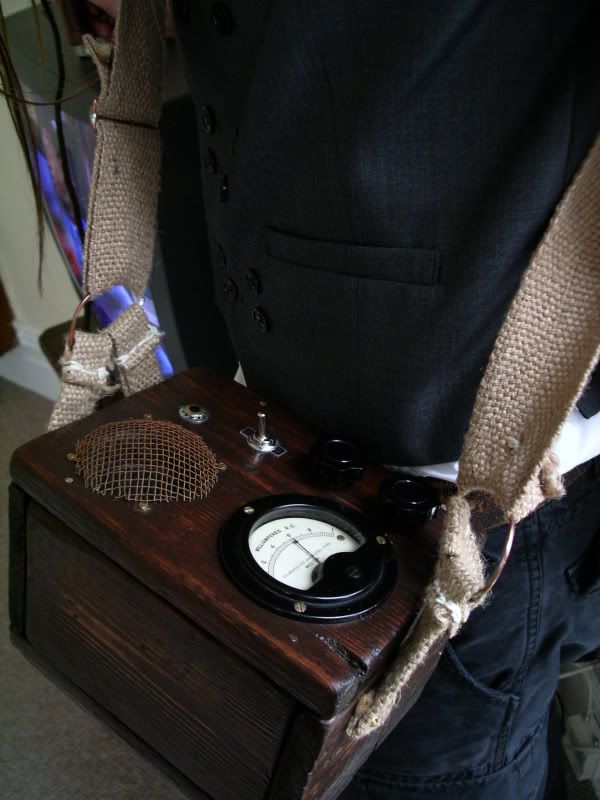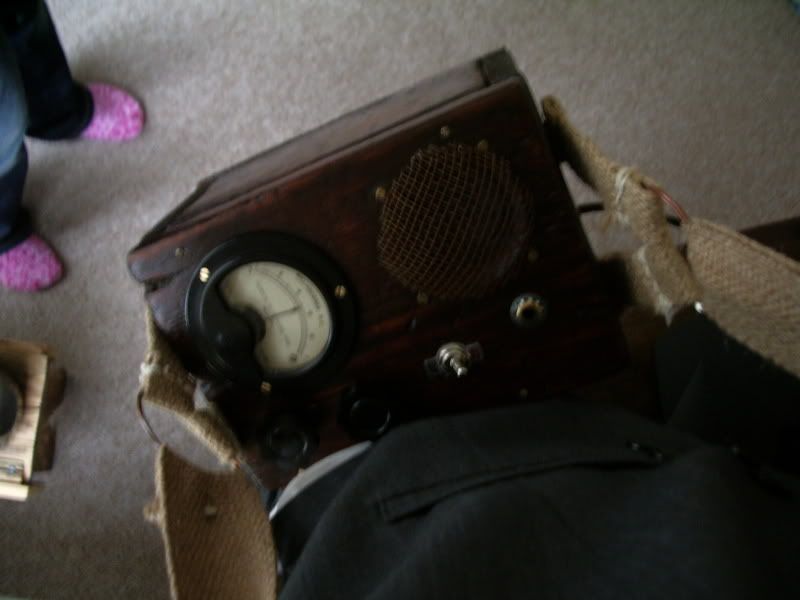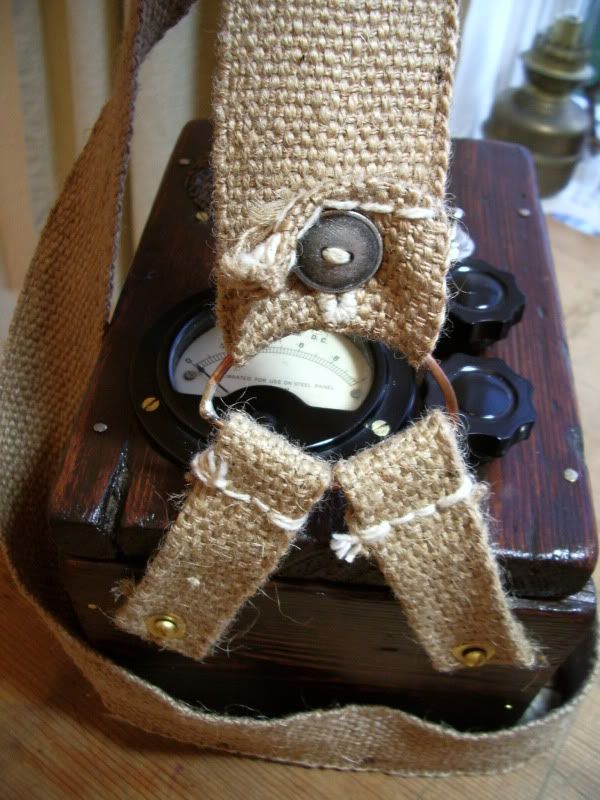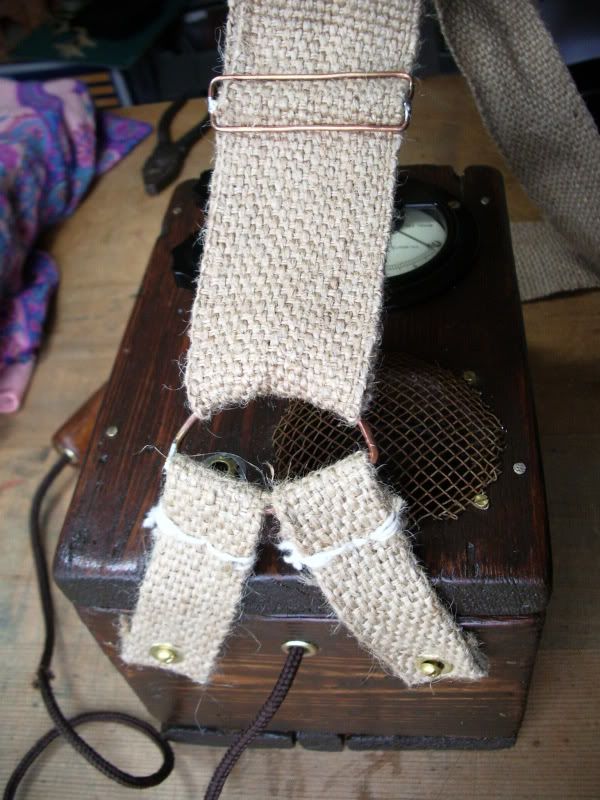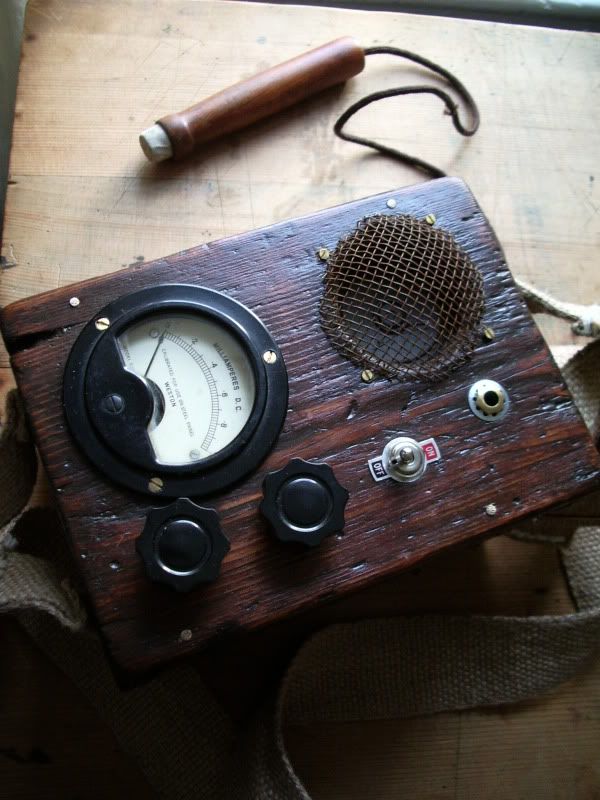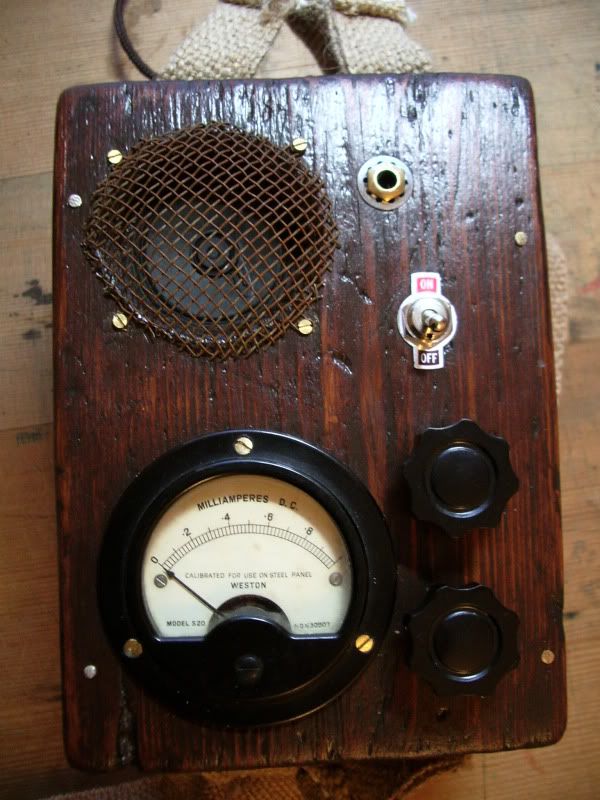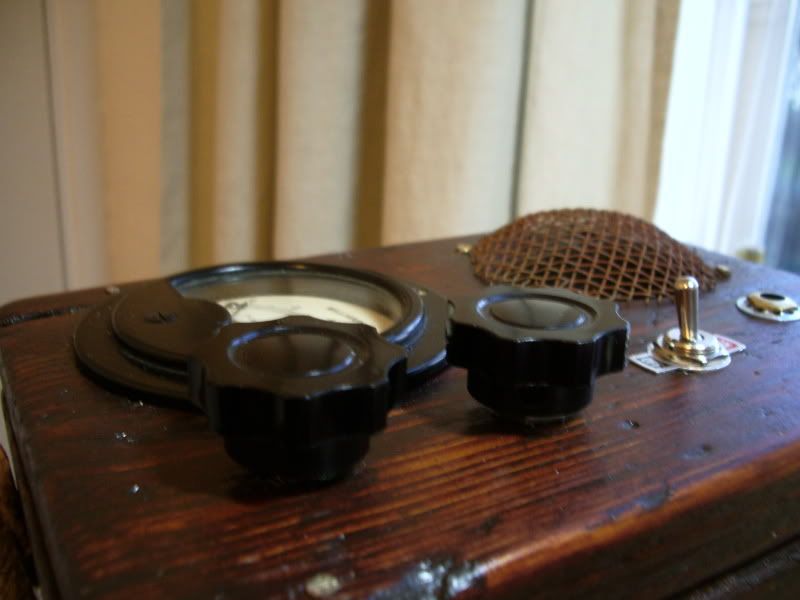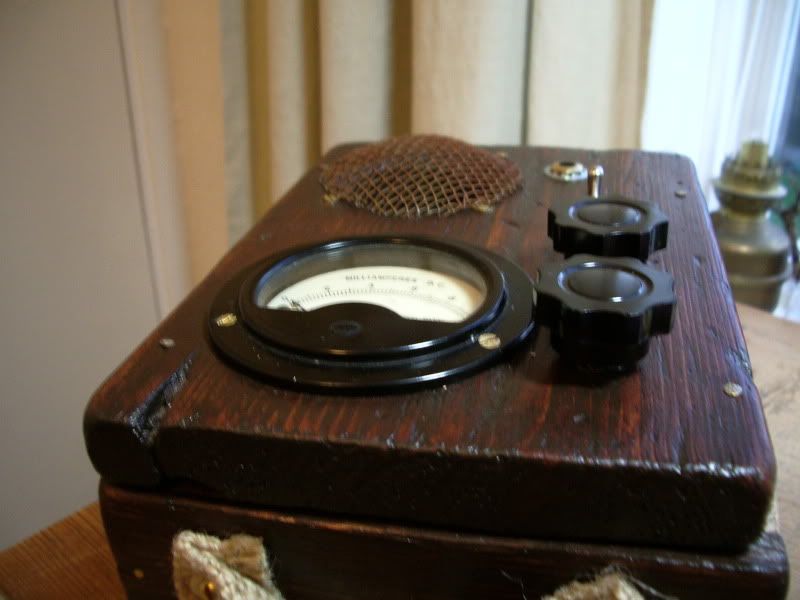 Battery compartment: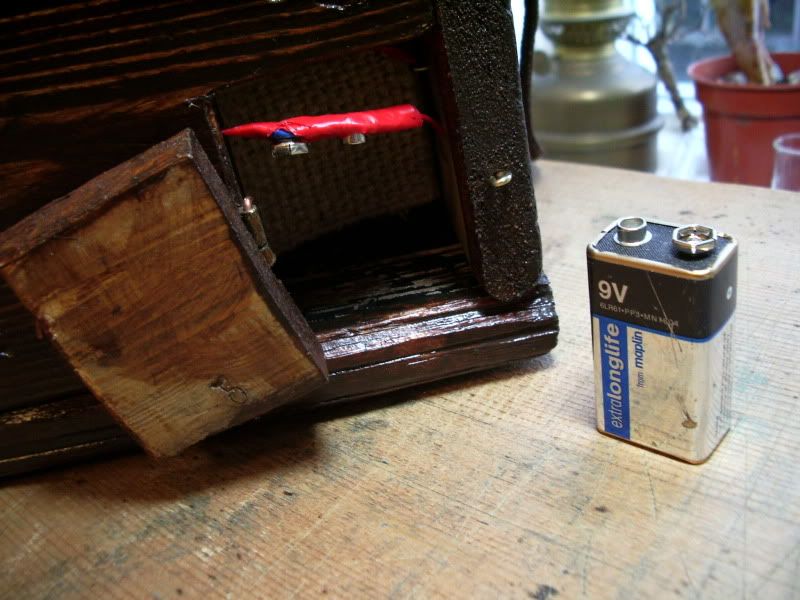 Technical and construction details:
The wood started new, but I gave it my patented aging process and now you can see for yourself that it looks 100 years old! The meter is a genuinely old one, rewired to show the fields detected. The device runs on 9 volts of raw, untamed electricity from a battery compartment in the side, I built the inner circuitry from parts I scaveneged from old circuit boards, it works a charm! I made sure to use solid brass nails and brass screws in construction of the case. The main electromagnetic detector is made from a pan handle, it is connected to the main device by fabric-flex (made form a shoelace
)

(Special thanks to silliconous skumins who helped me with this!)

Now, let us see this device in action


In this video I have the detector positioned over my internet modem and one can hear the internet loading!
Electro magnetic field detector - Sounds of the internet

Televisions make alot of nice sounds

Electro magnetic field detector - Television

This is a very old calculator singing to us
Electromagnetic field detector - Pocket calculator

As you can hear in these videos this almost sounds like circuit bent music, if connected to a computer via the output jack socket one could use this to record samples for making circuit bent sounding music
This device is now for sale aswell

Buy it here!
_________________
The Green Dungeon Alchemist.